AGL Spray Foam LLC has provided first-class spray foam insulation expertise since 2009.
With six full-time spray foam trucks, AGL has quickly grown to be the Philadelphia area's largest spray foam insulation installer!
Customer satisfaction is the cornerstone of our success. Referrals from satisfied homeowners, builders and General Contractors fuel our growth, and we continue to add new services such as energy audits, infrared thermal imaging, and blower door ventilation compliance.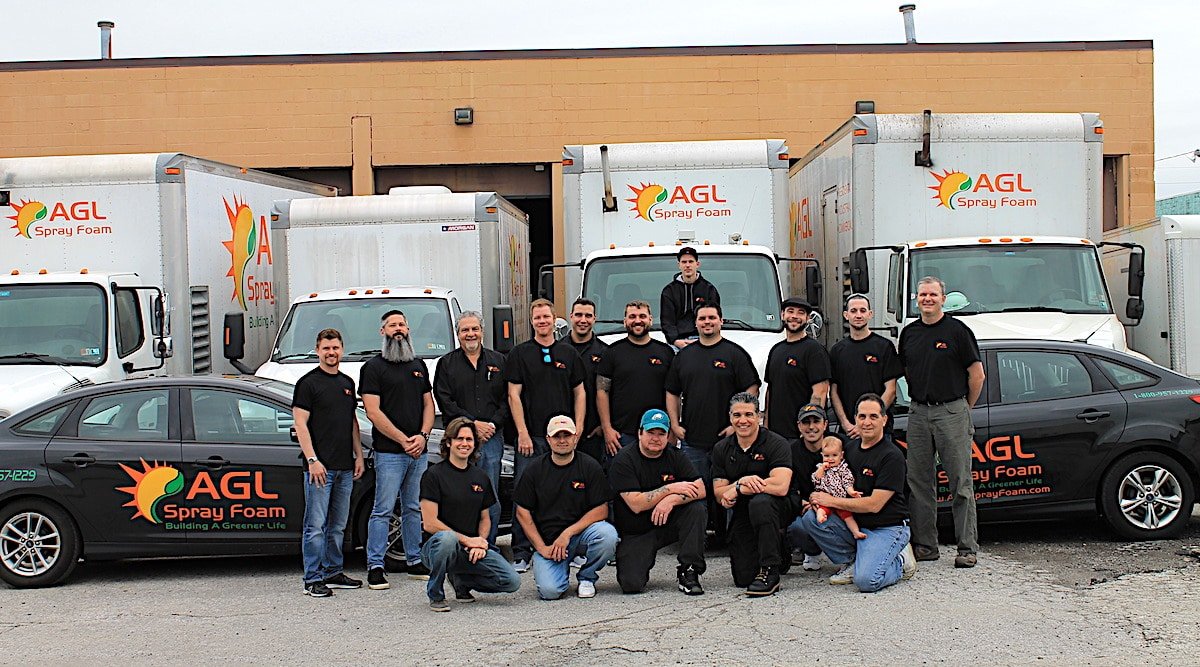 The AGL Difference
In just a few short years, AGL Spray Foam has grown to be THE premier spray foam installation company in the tri-state region. We currently have 4 fully-equipped spray foam trucks on the road, ensuring that we can handle any size job when you need it done.
Experts
AGL is a Spray Polyurethane Foam Insulation (SPF) Specialist. Other traditional insulation companies may claim to offer SPF, but they don't have nearly enough experience applying it. AGL exclusively installs SPF, and we are the experts in the field!
Certified
All AGL Spray Foam employees are full time, skilled professionals in our field. All technicians are fully certified by the Spray Polyurethane Foam Alliance (SPFA) and receive ongoing training and education.
Building Science
All Project Managers and estimators are trained energy auditors certified in Building Science and have extensive construction backgrounds. AGL Spray Foam does not use any third party subcontractors or part-time labor.
Education
AGL Project Managers will assist you in designing your project with your goals in mind. We don't sell spray foam insulation; we help you decide if it is right for your project.
Respect
At AGL, we RESPECT our customers. We respect the time and effort required to complete a successful project. We show that respect by showing up on time, keeping your home neat and clean, and providing exactly what you would expect from a team of professionals. We will listen carefully to your needs, and make recommendations based on those needs.
Spray foam insulation is a specialty product and requires the proper expertise to deliver the right finished project. With years of experience, AGL Spray Foam can help design virtually any project to provide the desired results.